Archives For Culture
Regarded as 'Intolerant Haters':  What's New?
In a letter to emperor Trajan, Pliny the Younger lamented the "stubborness and unyielding obstinacy" of Christians. In other words, he was angry over their intolerance.
Biblical Theology and the Sexuality Crisis
From Albert Mohler: Western society is currently experiencing what can only be described as a moral revolution. Our society's moral code and collective ethical evaluation on a particular issue has undergone not small adjustments but a complete reversal. That which was once condemned is now celebrated, and the refusal to celebrate is now condemned.
One of The Main Ways The Earliest Christians Distinguished Themselves
in the second century, as Christianity emerged with a distinctive religious identity, the surrounding pagan culture began to take notice.  And it didn't like what it saw.  Christians were seen as strange and superstitious–a peculiar religious movement that undermined the norms of a decent society.  Christians were, well, different.
Man Up (1 Cor 16.13)
We're told relentlessly that we have to be always agreeable no matter what—seeker-sensitive, gender-neutral, effervescent, transparent, sentimental, and delicate in everything we say and do. Those sound like rules for figure-skaters, not warriors in the army of Christ.
You Should Feel Embarrassed Reading Books for Children
From Slate: The once-unseemly notion that it's acceptable for not-young adults to read young-adult fiction is now conventional wisdom. Today, grown-ups brandish their copies of teen novels with pride.
Did John Calvin Believe in Free Will?
Eavesdropping on theological conversations is one of my favorite things to do. Don't get me wrong. I don't set out to eavesdrop . . . it just happens.
The Death of Thomas Cranmer
Finding the courage he had lacked over those previous months, the emboldened Reformer announced to the crowd of shocked onlookers:
When You're Tempted to Be Annoyed at The Weakness of Others
God saves all kinds of people, puts them together in his church and says "Now love one another." The family of God includes those who have walked with God for years and those who are still rubbing their eyes in amazement that God saved them two weeks ago. God joins weak and strong, and tells us to live together in a way that will glorify him.
From The Aquilla Report:
I love Jesus. I am a Presbyterian who can stand up in church every Sunday and recite the Apostles' Creed with full integrity. But lately I've been wondering if there isn't a body of myths that's being passed around by fellow Evangelicals without any concern for verification . . . .

The other day I saw a post on Facebook that claimed the Lord Himself revealed the name of the Antichrist. In Luke 10:18 Jesus says, "I saw Satan fall like lightning from heaven." The post explained that the Aramaic word for "lightning" is "baraq," while the Hebrew word for height (hence "heaven") is "o-bama." Therefore Jesus has revealed to us that Barack Obama is the Antichrist. Without going into a language study, this is all utter nonsense.

There seems to be a widespread belief that sometime in the future, in fulfillment of Ezekiel chapters 38 and 39, Russia will invade Israel on horseback because it wants the mineral content in the Dead Sea. This is a very arid region, so they'd better bring lots of water and oats for those horses.
The Op-Ed (Oprah Edited)
As the weeks passed, Starbucks continued printing Oprah quotes trumpeting a Disneyfied gospel of self-actualization. Then I realized that the solution was right in front of me. Oprah's quotes weren't that bad; they just needed a little editing.
Crash the Chatterbox
His message seems to be less about what Jesus has done for you and is doing in you, and more about what you are doing to unlock, release, and call down God's blessing and realize your life potential.
9 Things You Should Know About Intimate Partner Violence
The issue of intimate partner violence has been in the news recently after the National Football League suspended Ray Rice for hitting his finacee. A video from an elevator camera surfaced in which Rice is seen punching Janay Palmer in the face, knocking her unconscious. Rice and Palmer were wed the day after he was indicted on aggravated assault charges.
Why I Am An Amillennialist
From Sam Storms: 10 reasons.
"Joan Plays Heaven!" Really?
The inescapable fact is that the western world simply assumes the truth of universalism. The suggestion that those who left this life in unrepentant denial of Jesus Christ are eternally separated from God and subject to his judgment is regarded as elitist and inexcusably insensitive.
What I'll Tell My Daughters About Modesty
Our culture is becoming increasingly comfortable with a highly sexualized version of womanhood. The pornification of society is showing up everywhere, from Miley Cyrus performing in front a national audience, to the magazines that show up in grocery stores. As my daughters grow older, they will be increasingly encouraged to use their bodies in ways which don't please the Lord. So what will I say to my daughters when I talk to them about modesty?
The Abomination Of Desolation?
What is the abomination of desolation referred to in Matthew 24?
Africa Needs A Whole Lot Less Of Joel And A Whole Lot More Of Rick
Two very different people who call themselves Christians have gotten a lot of media time recently.
Act Like Men: What It Means To Fight Like A Man
One of the reasons many churches struggle is they're not a friendly place for men.
Should Christianity Try To Be Cool?
Brett McCracken, author of Hipster Christianity,  argues that there are intrinsic contradictions inherent in the various attempts to make Christianity "cool."
Can't make this stuff up.  From Jenn Johnson, teaching at Bethel.  Pick up the video at the 4.40 mark.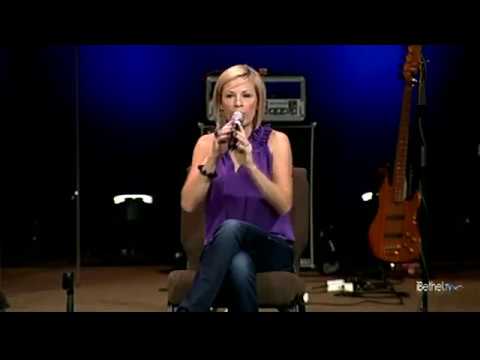 A short, thoughtful post from Doug Wilson:
A church building is a staging area, designed for God's people to use in fulfilling the mission. The mission is the evangelization of the world – for the universal church – and the evangelization of our locale, for the local church. As a staging area, we have to be able to see past it. Marshaling and assembling the troops is not the same thing as sending them out to battle.

This means that if we build our building, and within a year or so it is not big enough to contain us all, that is not a sign of poor planning. It is a sign to us that we are beginning to accomplish the mission. Our goal should not be to have a sanctuary big enough to hold us all, so that we might then settle into our long, slow glide plane into cultural irrelevance . . .
Interesting Op-Ed over at CNN, from Kathleen McCartney, president of Smith College in Northampton, Massachusetts.:
Freedom of speech is the foundation of democracy. Yet many believe it is in jeopardy at our nation's colleges and universities, especially following last spring's commencement speaker controversies — including one at Smith College, when the managing director of the International Monetary Fund decided not to address graduates after protests.

This fall, as students return to our campuses, colleges must foster constructive conversations, not only about free speech but also about the need for civil discourse, a practice so absent from public life today. Discourse that is civil can still be challenging; however, it must be grounded in respect.

Students arrive at college largely unprepared for debate. This is hardly surprising, given our culture. In many realms — entertainment, government, politics — acrimony and extremism prevail. Reality television passes off angry encounters as entertainment. Congress is stalemated by partisanship to the point where it cannot legislate. Niche cable outlets have eroded our confidence in media objectivity. For some, political party affiliation is personal: A recent Pew Research Center study found many of us would object to a family member marrying outside our own political party.

The ideological echo chamber extends to our customized Facebook and Twitter feeds. We create social worlds in which our views are constantly codified and reaffirmed, rarely challenged.

We have lost sight of a key fact: Reasonable people disagree.

We can learn to disagree without demonizing, to protest without personalizing.

Higher education must counter the prevailing narrative of polarization. Fundamental to the mission of colleges and universities is the promotion of diverse opinion and vigorous debate for all constituencies: faculty, staff, alumni, and especially students.

College is a coming-of-age experience for most students, a time when they form identities of all kinds — political, professional, intellectual, and ethical. Any worthy education must be grounded in exposure to myriad perspectives and thoughts.

College communities, including mine, must seize this moment to model healthy debate. I offer two proposals . . .